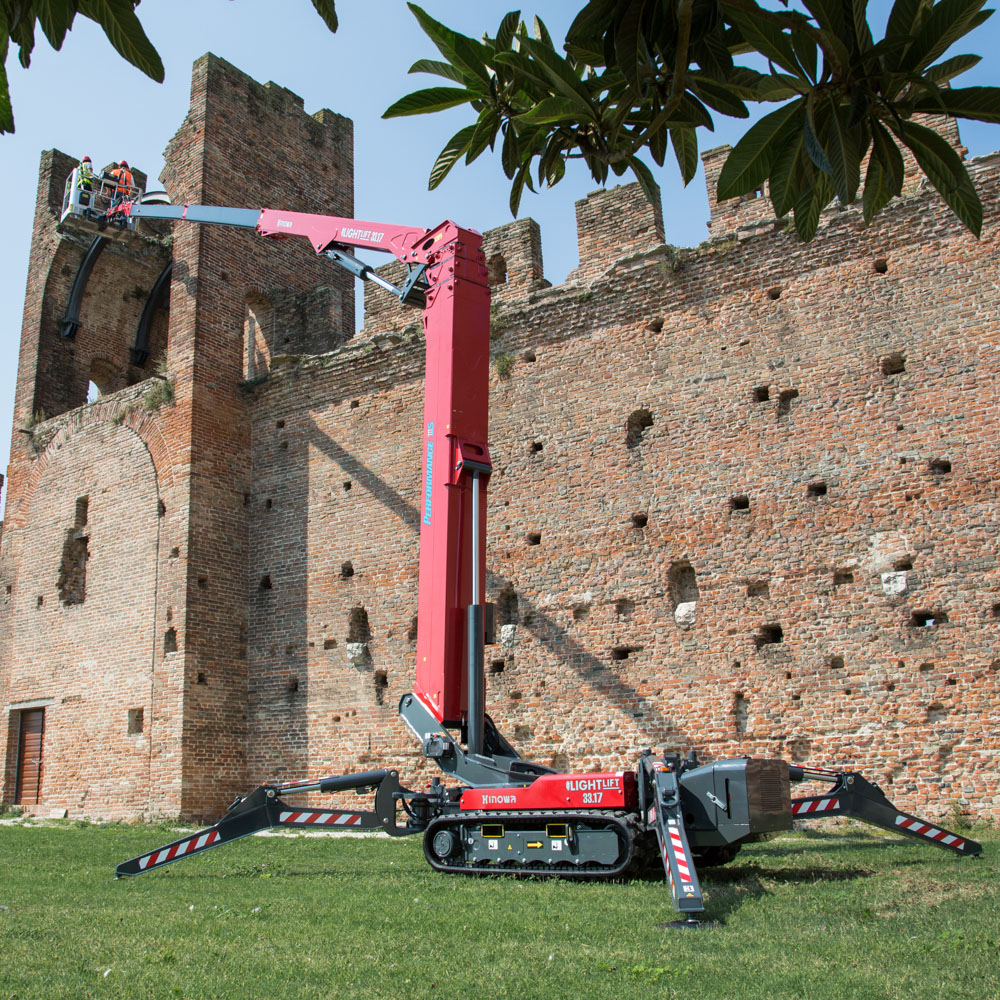 The new Lightlift 33.17 Performance IIIS is the tallest and most compact model of the range: it reaches a max. working height of 32,6 m and a max. lateral outreach of 16,5 m. The machine measures only 5,8 m length without basket. This machine offers also negative reach capabilities.

The Go Home function is one of the numerous new features, thanks to this booms are closed and alligned automatically. This will reduce the time spent closing the booms and eliminates any error during this delicate process. The basket has been completely redesigned and is now wider and more comfortable, giving operators more space to work and carry tools used at high altitude.

The Lightlift 33.17 Performance IIIS opens up a new path for the development of tracked aerial platforms with heights over 30 m and possible underground working. Hinowa follows this path through careful and meticulous redesign and reengineering activities of both product and production process.